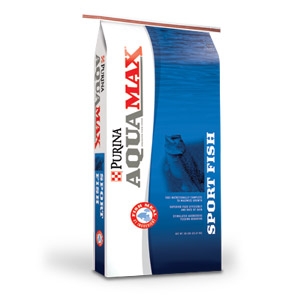 100% nutritionally complete and was developed by professional nutritionists with the help of fish experts. Formulated as an easily-digestible, high-energy, nutrient-dense diet with excellent conversion rates, Sport Fish 500 has high feed efficiency and rate of gain and is designed to stimulate aggressive feeding behavior. AquaMax® Sport Fish 500 is a floating product in a in a 3/16" extruded pellet. Click here for guaranteed analysis and more information.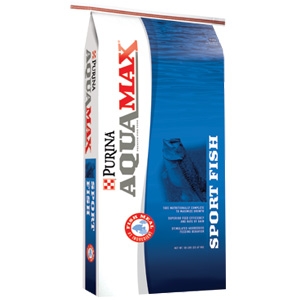 Manufacturer: Purina Wildlife
SKU: 1468
Model Number: 5D06
Feed-Trained Largemouth Bass, Trout, Hybrid Striped Bass, Yellow Perch, and Red Drum are major carnivorous species that are fed manufactured diets. These fish require high protein, nutrient dense diets that promote growth and maintain good health.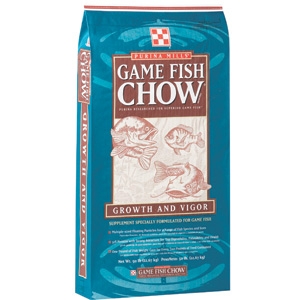 Manufacturer: Purina
SKU: game-fish-chow
Model Number: 1363
Multi-particle size floating ration for all kinds of fish. High protein with attractant.